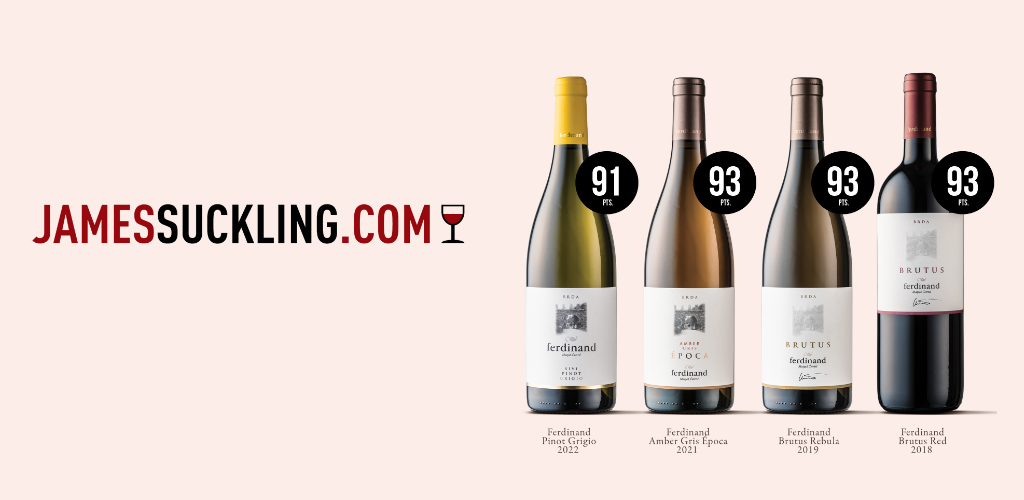 openning of new winery ferdinand

In novenber we planned to be open the new winery. Unfortunally the opening was posponed because of anti COVID measures. We hope the situation will be soon better to be able to receive you in our new warehouse.
New e-shop

In December we opened a new web shop. It will help us to fasten and rationalise the delivery to your home.
DECANTER
JULY 2020

Rebula Brutus listed between 30
orange wines in the world rated
with 91P by Simon Wolf.